Meet Dr. Christopher Matthews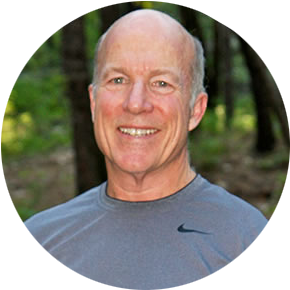 EDUCATION
Dr. Christopher Matthews completed his undergraduate studies at Portland State University and graduated with honors from the Oregon Health Sciences University (OHSU) School of Dentistry in 1974. Following graduation, he practiced dentistry in San Diego for two years as a Lieutenant in the Naval Dental Corps. After completing his military service, he returned to the OHSU for the certificate program in orthodontics and graduated in 1978.

Dr. Matthews practiced orthodontics in Portland for a short time before opening this private practice in Grants Pass in 1979.

MEMBERSHIPS
Dr. Matthews is a member of the Rogue Valley Dental Society, the Oregon Dental Association, the American Dental Association, the Pacific Coast Society of Orthodontists, and the American Association of Orthodontics. He served as president of the Oregon State Society of Orthodontists in 1991 and was on the Board of Directors for six years and Chairman of the Admissions Committee of the Northwest component of the Edward H. Angle Society of Orthodontists.

He has given presentations before the Rogue Valley Dental Society, Oregon State Society of Orthodontists, the Pacific Coast Society of Orthodontists and the EH Angle Society of Orthodontists. He has also made presentations to the residents in Orthodontics at the OHSU.

SERVICE
Dr. Matthews has been quite active in community service and has served on the founding board of Directors of the Grants Pass Family YMCA, the board of directors of the Rotary Club of Grants Pass, and the Four Way Community Foundation.

He has also had the pleasure of being involved with the Advantage Smiles for Kids program for the last eight years and has found it particularly gratifying to be able to work with young people who have been so appreciative of their treatment.

"It is a joy to see the changes in their personality and self-esteem as they become more comfortable with their appearance. The Advantage Smiles for Kids program has become a vehicle for me to be able to give back to my community in a meaningful way."

PERSONAL
Dr. Matthews was born in Washington DC and lived in Toronto Canada for two years while his father completed his training in orthodontics. Chris's family moved to Oregon when his father was appointed to Head of the Orthodontic Department at the University of Oregon Dental School, thus he spent his formative years in Portland where he met his wife, Patty.

Today, Dr. Matthews enjoys an active life with his wife of 43 years. Together, they enjoy bike riding, hiking, swimming, skiing, and spending time with their three daughters, their husbands, and eight grandchildren.